* Pentti Linkola: Biography: Ecofacism Ideas: Writings.
Pentti Linkola:
Biography
Pentti Linkola was born December 7, 1932 in Helsinki, Finland. At college he became a naturalist, writing his first book at age 23. However, it wasn't until fifteen years later that he became an ecological activist of the most serious kind: those who believe humans must set aside individual desires in order to preserve nature.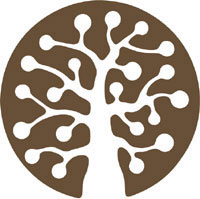 In 1995, Pentti Linkola founded the Finnish Nature Heritage Foundation, a non-profit designed to conserve and preserve the remaining old-growth forests in Finland. Relying upon donations from corporations and private individuals, the Foundation buys forest areas that are unique enough to deserve protection. By maintaining private ownership of these forests in addition to protection under Finnish law, the Foundation keeps these areas safe from destruction in perpetuity.
A retired naturalist now, Linkola earns a living by fishing from a rowboat and selling his fish to local people from a horse-drawn cart. He avoids modern technology as much as possible and is well-known only in Finland. Throughout most of the industrialized West, his ideas are considered "fascist" and made taboo, thus there are very few examples of his work available outside Finland.
.
Ecofascism Ideas
.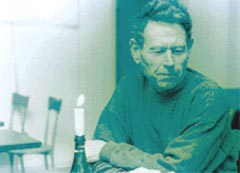 Pentti Linkola writes about the apocalyptic climactic changes that will soon effect us here in humanityland, but he doesn't take the easy way out that most authors do. Instead, he chooses to be brutally honest and suggests that we've already missed our chance to curb our damage of the world, so what we must do is to begin the elimination of human and technological excesses now.
Quotations
"What to do, when a ship carrying a hundred passengers suddenly capsizes and there is only one lifeboat? When the lifeboat is full, those who hate life will try to load it with more people and sink the lot. Those who love and respect life will take the ship's axe and sever the extra hands that cling to the sides."
"The composition of the Greens seems to be the same as that of the population in general — mainly pieces of drifting wood, people who never think."
"A minority can never have any other effective means to influence the course of matters but through the use of violence."
"Any dictatorship would be better than modern democracy. There cannot be so incompetent dictator, that he would show more stupidity than a majority of the people. Best dictatorship would be one where lots of heads would roll and government would prevent any economical growth."
"The most central and irrational faith among people is the faith in technology and economical growth. Its priests believe until their death that material prosperity bring enjoyment and happiness – even though all the proofs in history have shown that only lack and attempt cause a life worth living, that the material prosperity doesn't bring anything else than despair. These priests believe in technology still when they choke in their gas masks."
"That there are billions of people over 60kg weight on this planet is recklessness."
"Alternative movements and groups are a welcome relief and a present for the society of economic growth."
"We will have to…learn from the history of revolutionary movements — the national socialists, the Finnish Stalinists, from the many stages of the Russian revolution, from the methods of the Red Brigades — and forget our narcissistic selves."
"Everything we have developed over the last 100 years should be destroyed."
"A fundamental, devastating error is to set up a political system based on desire. Society and life are been organized on basis of what an individual wants, not on what is good for him or her…Just as only one out of 100,000 has the talent to be an engineer or an acrobat, only a few are those truly capable of managing the matters of a nation or mankind as a whole…In this time and this part of the World we are headlessly hanging on democracy and parliamentary system, even though these are the most mindless and desperate experiments of the mankind…In democratic coutries the destruction of nature and sum of ecological disasters has accumulated most…Our only hope lies in strong central government and uncompromizing control of the individual citizen."
"If the present amount of Earths population is preserved and is reduced only by the means of birth control, then:
Birthgiving must be licenced. To enhance population quality, genetically or socially unfit homes will be denied offspring, so that several birth licences can be allowed to families of quality.
Energy production must be drastically reduced. Electricity is allowed only for the most necessary lighting and communications.
Food: Hunting must be made more efficient. Human diet will include rats and invertebrate animals. Agriculture moves to small un-mechanized units. All human manure is used as fertilizer.
Traffic is mostly done with bicycles and rowing boats. Private cars are confiscated. Long-distance travel is done with sparse mass transport. Trees will be planted on most roads.
Foreign affairs: All mass immigration and most of import-export trade must stop. Cross-border travel is allowed only for small numbers of diplomats and correspondents.
Business will mostly end. Manufacture is allowed only for well argumented needs. All major manufacturing capacity is state owned. Products will be durable and last for generations.
Science and schooling: Education will concentrate on practical skills. All competition is rooted out. Technological research is reduced to extreme minimum. But every child will learn how to clean a fish in a way that only the big shiny bones are left over."
Impact
Linkola is one of the few voices who advocates:
No immigration
Downsize population
Kill defectives
Stop rampant technology
In the eyes of the most credible sources, planet Earth can sustain a half-billion humans without any sizable destruction of our habitat, or any loss in species or stability of our ecosystem. Any numbers higher than that, no matter how much they recycle, will cause environmental chaos. The modern leftist-tinged environmental movement is terrified of telling anyone that they cannot breed and keep buying whatever strikes their fancy, but someone must do this in the future. The sooner we do it, the fewer people in the future will be left without a means of sustenance and thus require termination.
As Linkola himself has said, "We still have a chance to be cruel. But if we are not cruel today, all is lost."
.
Writings
Writing since 1955, Linkola has produced his most influential work since 1971. We link to printed and online texts and a complete bibliography.
Published Works in English
eTexts
Bibliography
Linkola, Pentti & O. Hilden: Suuri Lintukirja. Otava 1955, renewed edition 1962.
Isänmaan ja ihmisen puolesta: Mutta ei ketään vastaan. Fourth edition. Helsinki: Suomen sadankomitealiitto, 1981 (third edition 1970).
Linkola, Pentti: Pohjolan linnut värikuvin: Elinympäristö. Levinneisyys. Muutto. Otava 1963-67.
Linkola, Pentti: Unelmat paremmasta maailmasta. Fourth edition. Porvoo: WSOY, 1990.
Linkola, Pentti: Toisinajattelijan päiväkirjasta. Porvoo: WSOY, 1979.
Linkola, Pentti & Osmo Soininvaara: Kirjeitä Linkolan ohjelmasta. Porvoo: WSOY, 1986.
Linkola, Pentti: Johdatus 1990-luvun ajatteluun. Porvoo: WSOY, 1989.
Ekologiseen elämäntapaan: johdantoartikkeli. Yliopistopaino, 1996.
Linkola, Pentti: Voisiko elämä voittaa. Helsinki: Tammi, 2004.
.